Sodimate
Sodimate specializes in bulk systems in water or air treatment applications. Sodimate's bulk handling systems have been installed in key municipal and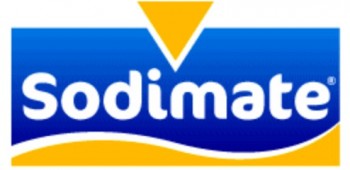 industrial sites across Europe and North America. From water treatment to sludge mixing, Sodimate's advanced systems reliably and cost-effectively meet the needs of public and private projects.
From handling bulk powders, such as municipal PAC Systems, to Lime Slacking Silo's, municipal sludge mixing Sodimate's bulk handling systems serve the facilities' needs with maximum efficiency and minimum maintenance expense.
Over the past 40 years, Sodimate has been engineering and manufacturing for industries and municipalities more than 9,000 systems that store, discharge and convey bulk powders, and mix them with water or sludge. You can count on our innovative and custom designs to ensure high quality handling systems that provide reliability in your processes.
Solutions such as Hydrated lime slurry systems , Soda ash slurry systems, Powdered Activated Carbon (PAC) slurry systems, are based on homemade designed equipment and our constant search for innovation.
Sodimate is a leader in the bulk handling industry with its innovative 3-in-1 system: our patented DDS 400 mechanical bin activator discharge with new or existing silos (retrofit), and integrate an isolation slide gate and an accurate volumetric screw feeder. Leading to a more efficient and reliable control of the discharge, feed, and transport of the dry chemical/powder. Our 3-in-1 bulk handling systems are much more economical when compared to purchasing equipment separately. (Bin Activator + Isolation Valve + Screw Feeder).
Visit us at https://sodimate-inc.com