Welcome to R.C. Beach & Associates
R.C. Beach & Associates is a trusted engineering firm that specializes in water and wastewater solutions. With more than 40 years of experience and expertise, the company offers a range of services in various fields, such as hydraulic design, bio solids handling, odor control, treatment process, chemical metering pumps, PFOS removal, PFAS removal, vacuum sewer collection, engineered screens, airbu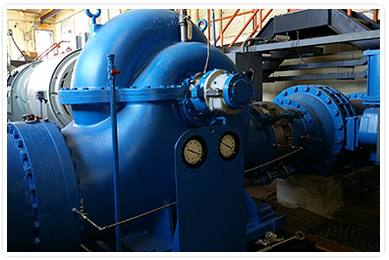 rst screen cleaning systems, mixers, chemical pumps, water pumping and wastewater pumping. The company's goal is to design high efficiency systems that balance responsible investment and affordable maintenance cost. RC Beach & Associates is a leader in its field and delivers quality and innovation to its customers.
R.C. Beach & Associates also provides reliable service and monitoring equipment for water and wastewater systems. The company uses foundational installation footprint analysis to train and implement early detection methods for potential issues. This helps clients reduce power and maintenance expenses and enhance their performance. R.C. Beach & Associates is committed to meeting the expectations of its clients and providing solutions that suit their needs.
RC Beach & Associates also offers comprehensive aftermarket programs to support its clients' water process systems. These programs include delivering and tracking parts, repairing pumps, and rotating elements, and recording and archiving technical data. By providing these services, RC Beach & Associates ensures that its clients can maintain their water process systems efficiently and effectively.